About Us
Dr. Rachel Curtis was born and raised in Atlantic, which is in Southwest Iowa. After her graduation from Palmer College of Chiropractic, she and her family had to make a decision on where to settle. They chose Ankeny due to its vibrant population with many young families and numerous activities for their children.
The minute we drove into Ankeny, we knew it was going to be our new home. Everyone was so friendly and welcoming.
We seek to be the premier chiropractic care center in our community, a place where like-minded people of all ages gather to improve their lives. We've created an atmosphere where you'll feel at home and be treated just like a member of our family. We look forward to welcoming you and your loved ones!
Our Vision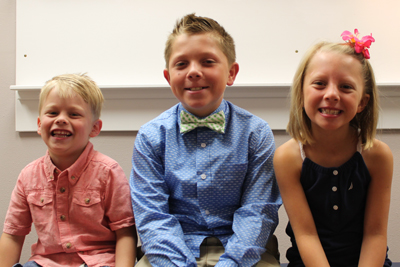 Our greatest hope is that our patients will develop an understanding of the numerous ways that chiropractic care can positively impact their lives. Though commonly associated with pain, the effects of our natural form of health care can affect every aspect of you and your family's lifestyle. Chiropractic care works best when it is used preventatively so that you don't encounter more serious health problems further down the road.
One of Dr. Rachel's most memorable success stories was a young boy, just a year and a half old, who was diagnosed with torticollis. A physical therapist worked with the boy for months but had reached a plateau, and there was still a limited range of motion in his neck. After regular adjustments, the child regained his range of motion and could move his neck without any hindrance.
MEET DR. RACHEL »


FAQs
How long will it take to see results?
If you've been plagued by a health challenge for years, as opposed to months, weeks or days, it will likely take longer to resolve. Dr. Rachel will advise you on home care outside of the office, which will help, and keeping your appointments is essential for quicker healing. We're a wellness-based clinic, so once your health goals are met, it is our hope that you'll continue to see us so that your problems don't recur.
Why should a child see a chiropractor?
A child faces many forms of trauma, starting from birth. The birthing process involves pulling that can cause a subluxation or a misalignment of the spinal vertebrae. That's why it's a great idea to have your baby checked by Dr. Rachel as soon as possible after birth. As your child gets older they fall, trip, and experience bumps and bruises. Add those in with sports and all these micro-traumas add up to more subluxations that affect the function of their nervous system. As the twig bends, so grows the tree. Chiropractic care for children is safe & gentle. For research regarding chiropractic care & children please visit the ICPA website.
Get the immediate attention you deserve with a same-day appointment! Schedule your time today.

About Vibrant Family Chiropractic | (515) 964-7111